#WAXATTAX Ingredients Pack
drawncompany
2 WAX
Available / Max supply 0 / 50
Sold 50
消し Keshi Karen Ingredients Pack
#WAXATTAX Exclusive
Includes 'Karen' and 'Photocopier' NFTS which you can use to blend the Colour Burst Karen NFT
The ingredients in this pack will be used for additional blends in the future.
Complete your belnd here:
https://neftyblocks.com/c/drawncompany/blends
Whilst you are here...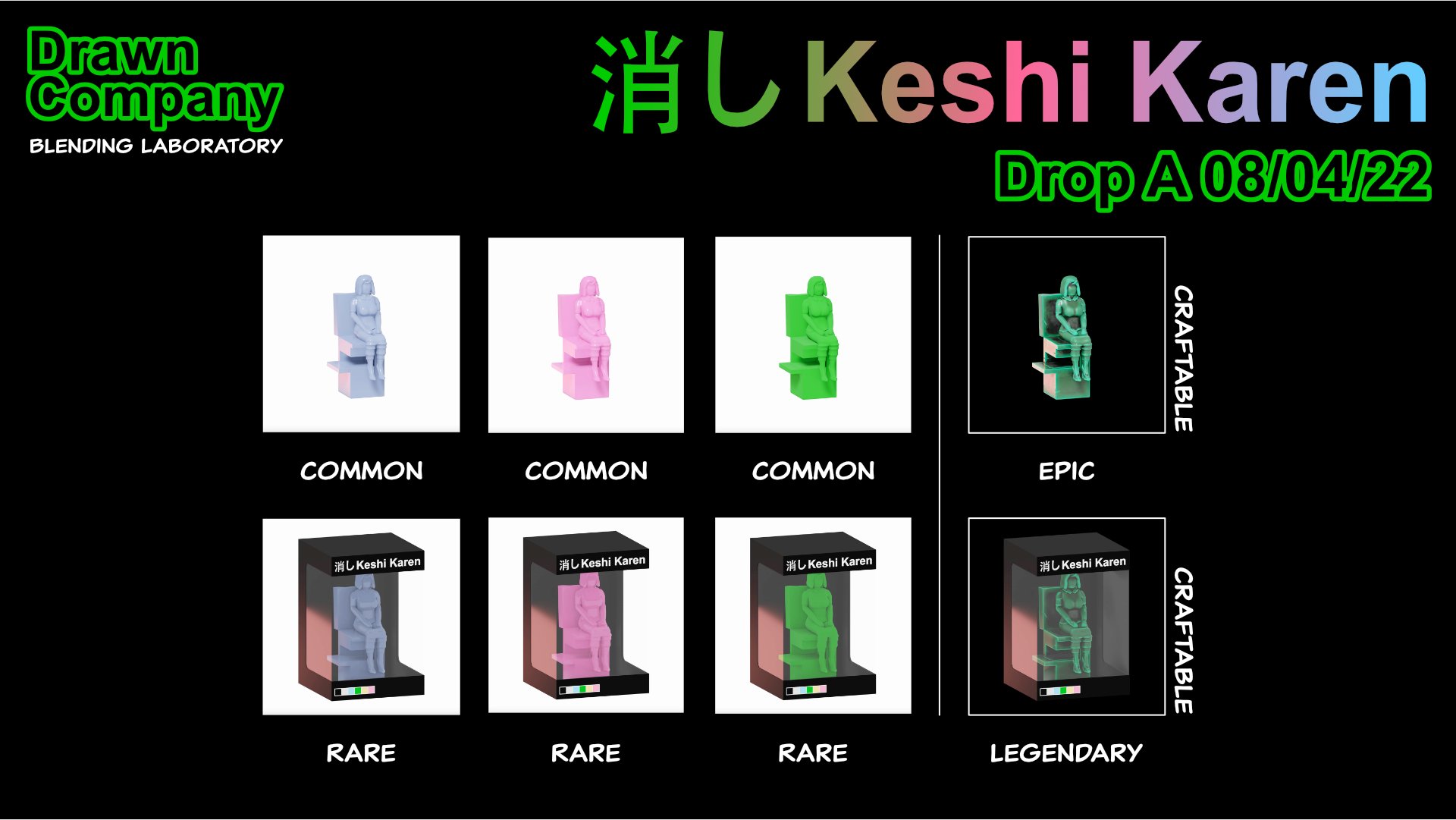 消し Keshi Karen Drop (A) - Released 08/04/2022
Collectable and blendable NFT toys
Exclusive to the wax blockchain
Drop (a) = 8 New 消し Keshi Karen NFTs
3 random NFTs Per Pack - $2.99 each
New To Our Organisation?
Welcome to Drawn Company - the office at the start of the Metaverse. We are mostly a very unsuccessful organisation, primarily due to all the employees being very little poorly drawn isometric people. Our marketing department are a shambles and we clearly have no in house hr capability. We make mundane collectables for anyone who has worked in (or is familiar with) any work environment. May cause some offence. Proudly founded in January 2022 whilst self isolating to combat boredom.
消しKeshi Karen and DC Premium3D are subsidiaries of Drawn Company. No Karens were harmed during the making of this NFT © 2022 @FunnyNFTGuy.