MuTerra MALDIVES Pack Sale
muterrapromo
72.67 WAX
Available / Max supply 0 / 5000
Sold 5000
MuTerra is a TCG + Retro Style RPG game where you explore an open world, collect mutated animal NFTs (Mutees) and use them to fight other players.
Go To - MuTerra Website
Here are a few things you should know about MALDIVES packs :
Total Supply : 20,000 Packs.
Each pack contains 5 Mutees.
Each pack has at least 1 guaranteed Uncommon mutee or better.
There are a total of 6 rarities :

6 x Common Mutees
5 x Uncommon Mutees
4 x Rare Mutees
3 x Epic Mutees
1 x Legendary Mutee
1 x Mythical Mutee

Each Mutee comes in 2 genders (excluding 3) :

Male
Female
Genderless (for the 3 exceptions)

Each Mutee (including their different genders) comes in 2 Foils :
Gold Mutees have 10% better stats and give more MUT when burnt.
There are 20 Limited Edition Mutees in MALDIVES edition. When gold foils and genders are included, total comes out to be 72 mutees.
Here are the Limited Edition Mutees you'll find in this edition :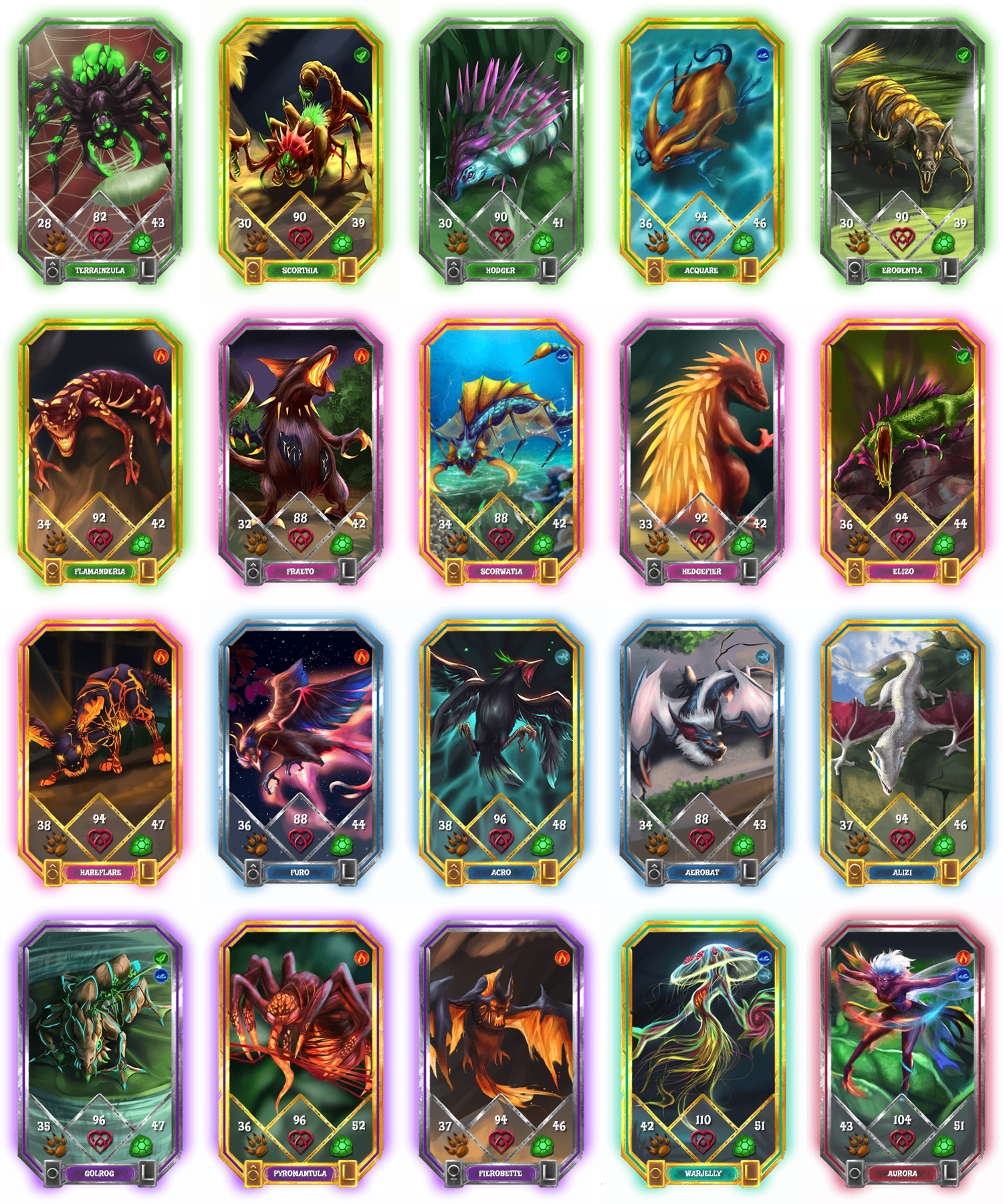 NOTE : These Mutees cannot be obtained by playing MuTerra. This Pack sale is the only way to get your hands on these Mutees.
More information on our in-game token MUT and burn value of these cards can be found in the post : MuTerra : Tokenomics
To Open these packs, please join our discord to know more : https://discord.gg/Wj38SKuCZf